About Joep de Jong
Joep C. de Jong (1953) is Managing Director and founder of JLS International (1991), an organization that offers consultancy and support in the areas of leadership, personal development, coaching and organizational development (OD). Core in the approach of JLS is that it strongly believes in the potential that resides in us all. .
In 2013, De Jong started with a PhD program around the topic of Appreciative Leadership. Until that time, he was Managing Director of Van Harte & Lingsma, a training organization.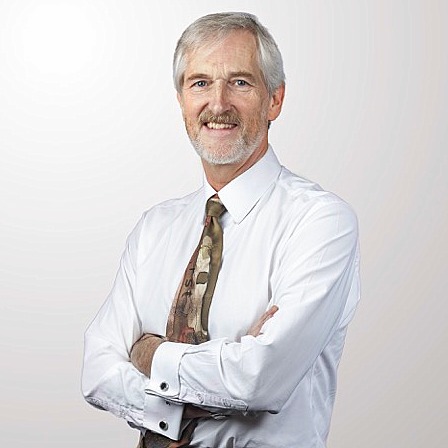 De Jong has received his Bachelor of Horticultural Technology at the State Higher Horticultural School in Utrecht. He taught at the Central School for Horticultural Engineering, and was involved in training activities with the International Agricultural Centre (IAC) in Wageningen. He later became business unit manager for Apple Computers.
For JLS International he worked on a large number of assignments for multi nationals like Abbott, SmithKline Beecham (Glaxo), Visasys, Compaq (HP), Apple Computer, Chevron and organizations like the European Space Agency (ESA) and the United Nations World Food Program (UN WFP).
In 1998 De Jong became Director Learning Solutions at British Telecom (BT), where his team was responsible for state-of-the-art technology enhanced learning solutions. From that moment he has been using Appreciative Inquiry (AI) as one of the core approaches to coach, facilitate, change and innovate in the organizations he has been responsible for and to bring out the best in people. In recent years he has developed a special interest in what he often calls "the search for the soul of Appreciative Leadership".
He has received a certificate in Global Change and Social Innovation from Case Western Reserve University's Global Excellence in Management program (GEM) in 1997. He was one of the founding members of AI Consulting in 1998, an international organization promoting the use of AI and is associate of the TAOS Institute, a community of scholars and practitioners concerned with the social processes essential for the construction of reason, knowledge and human value. He also contributes to the NTL institute AI Certificationtrack.
De Jong has frequently been invited to speak at international conferences (Boston 2001, Miami 2004, Soesterberg 2006, Tilburg 2008, Kopenhagen 2009, Nepal 2009, Gent 2012 en Johannesburg 2015). He has published in Dutch in leading HR magazines like "Personeelsbeleid" and "Avanta" and is the co-author of the first Dutch management textbook on AI, "Appreciative Organization" and its successor "Manual Appreciative Inquiry."
Joep frequently lectures on Al, often in relation to leadership and discovering the "positive core" of people. Joep lectures passionately, Joep inspires. Through his powerful story he knows how to captivate his audience.
Below you can watch the videos "Appreciation 3.0" and "On Leadership", from a series of videos by Joep de Jong about Leadership 3.0
Joep is available as a speaker, trainer and guest lecturer in appreciative Inquiry, leadership and (change) management. Please contact Anne Marie Westra to inquire about further possibilities, by email - annemariewestra@e-plu.nl, or telephone +31- 534347567.